Actually harder than it seems I think, or is that just me?
Lizzie whizz the busy bee is one of my nicknames! I apparently arrived on this earth – bouncing, waving my hands and clapping. Which was followed by being part of a large wonderful family – always being active and looking after all – under grace and in the perfect way, obviously!
Are you able to relax?
When I got married to the lovely Peter in 2006, he talked about how he likes to sit down, put his feet up and chill (wonderful), a concept a little new to me after bringing up two busy girls with all the activities that that brings, plus running my own business. Relax and let go … hmm. How could I train myself to joyously and happily do this, when seriously not part of my DNA!
I knew I should, I talked and suggested to others about doing it, but interestingly I didn't practice what I preached – until now…
I think living in Saudi Arabia over the last few years has naturally started me on this new path (though Peter might say differently). Partly due to the peace of the country and all you are able to do. Partly due to the peace of the country and all you are able to do.
Plus this journey has been without our children this time, so there has been more time to step back, put myself first and learn to chill! I think my age helps too – lol!
Having just returned from a wonderful holiday in Antigua with my gorgeous friend (JoJo) I believe I have achieved it – yup, 'finding the joy in doing nothing', in fact I know I have 😀
It was a great place to learn to be in my head and comfortable with it – which came to me by doing nothing, literally nothing – and being okay with it."
Thoughts to self:
"Realise that life goes on when we step away and that is as it's meant to be!"
"Letting go of everything and trusting – is truly a wonderful feeling."
"Remember to enjoy the "here and now" without looking backward/forward – otherwise we negate the present."
"Is it our place this life time to assume we make such an impact to all, and that our absence will affect the status quo? No, probably not – that's the ego talking. "
Life goes on whether we are part of it or not. I think we just need to believe that what we have put in place before we step away, will be okay and if not – hey ho, not our business!
I've recently realized that we can't always change the world, it's not our place to do so! Just being happy, joyous and kind in all we do – from the heart – will have impact and leave a ripple. When we sit in peace and love wherever we are, at any given moment, that's where the joy and acceptance comes of doing nothing!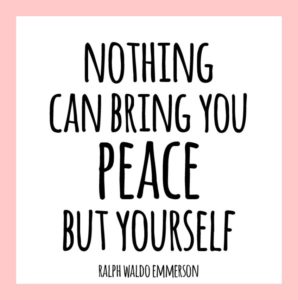 For those who are still looking… here are some tips on how I found 'joy' in doing nothing (in the real world, outside of Antigua):
"Give yourself at least half and hour each day (or more) dedicated to you – not easy I know, but try it!"
"Light some candles and those lucky enough to have a bathtub – have a bath surround by light!"
"Open that magazine that's been sitting on your coffee table and cut out those interior design inspirations (You know who you are)."
"Binge watch some Netflix goodies…."
"Leave the kids with a friend/hubby, for at least one hour and go do something that makes you smile."
"Put on that apron and cook cook away."
"Have a glass of wine, whilst sitting on the comfy sofa, lights low and chilled music in the background."
"Girlie chats with friends."
"Retail therapy (always a joy)"
"Mediate, meditate, meditate!"
… and above all, believe you are worth it! We are all worth the world and so much more 🙂
With so much love and joy – from a rather relaxed Lizzie – until next time